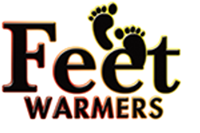 Feet Warmers™ is a high bulk acrylic thermal socks which has excellent thermal properties due to a four-stage process within its knitting phase making it the 'ultimate heat trapping, thermal sock' and allowing it to maintain warmth during the cold months.
As explained the manufacturing process is centered on a four-step design, all which contributes to the unique thermal properties of the sock.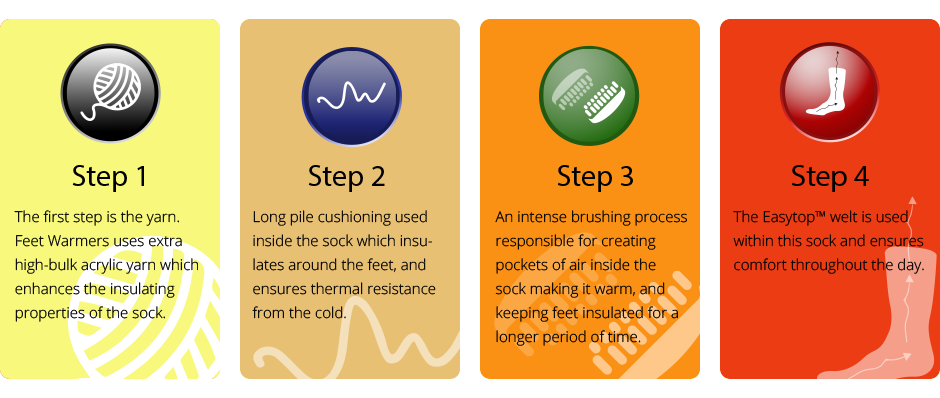 This four-stage process has allowed for a tog rating of 2.6 according to the BS4745 rating system, making it almost six times more effective than a typical cotton sock.